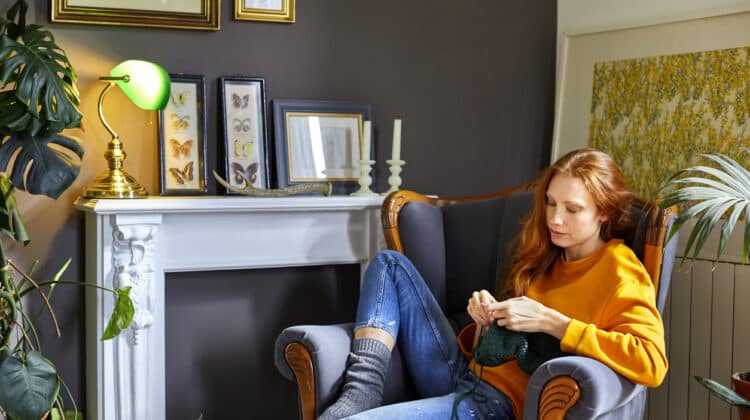 Refreshing Your Fireplace Mantel In 5 Steps
A fireplace is the centrepiece of a room and makes the space warm and inviting. A tired mantel, however, can detract from the appearance of your fireplace. Give your space a facelift with these five easy steps for refreshing a fireplace mantel.
The Five Steps To Getting A Refreshed Fireplace Mantel
1. Clear the Mantle
Start by removing anything you currently have on the mantel over your fireplace. This gives you a clean space in which to work.
2. Update Fireplace Mantels
Next, take a critical look at your mantel and determine whether it needs any upgrades. If your mantel is old and outdated, it might be time to replace it. If it's in good condition, but doesn't match your décor or just needs a change, painting it is a good option. Sometimes going for a stone veneer design can help you.
3. Add Lighting to your Calgary Fireplace
The soft glow of a fire is part of what makes fireplaces so attractive and cozy. Add to this feeling by incorporating soft lighting around your fireplace. You can add candles or lamps to the mantel or try wall sconces or soft overhead lights that direct attention to the fireplace.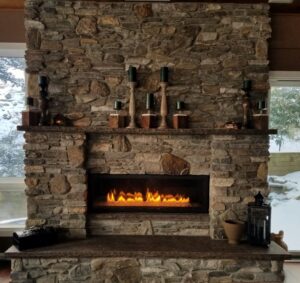 4. Choose a Centrepiece for the Fireplace Mantel
While choosing a fireplace (either a gas or electric fireplace) to become the are the centrepiece of the room works, don't forget to add a centrepiece over the mantel. A large mirror over the mantel can help make the room feel bigger and brighter while drawing attention to the fireplace. Photographs, paintings, sculptures, and other works of art are also good choices for centrepieces above fireplaces in Calgary and Canmore.
5. Fill in the Details on the Mantel
Once you have the basic setup and feel created for your mantel, complete the project by filling in the space. Choose pieces that complement rather than distract from your centrepiece, and avoid cluttering the mantel with too many decorative pieces.
TH Fireplaces is Alberta's premier fireplace installers and fireplace maintenance company. We carry only the best high-quality fireplaces that can perform in the most demanding conditions, in the Calgary and Canmore area.
Questions or comments? Speak with our team today.
Calgary: (403) 287-3958
[email protected] | https://thfireplaces.ca