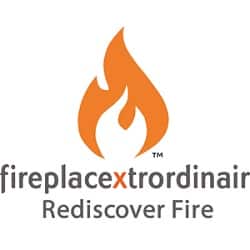 Fireplace Xtrordinair is a brand manufactured by Travis Industries Inc., the only large company to be fully privately funded in the hearth industry. Since it's inception as Lopi in 1979, Travis Industries has been at the forefront of quality manufacturing, innovative solutions, and cutting edge features that continue to push the limits of hearth technology. Fireplace Xtrordinair manufactures a full line of gas fireplaces and inserts, along with their facades and accessories. Using techniques ranging from cutting edge laser cutting and CNC, to old fashioned blacksmithing for a unique rustic finish, Fireplace Xtrordinair offers a wide variety of finishes to all of their fireplaces. No matter the style of fireplace you're looking for, Fireplace Xtrordinair has a fireplace that will fit the space exactly how you imagined it.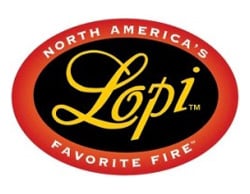 Lopi® has been North America's favorite choice in fire for over 40 years. Our reputation for solid craftsmanship, reliable performance, low emissions and unbeatable heating efficiency has been a winning combination year after year, and the favorite fire of families across the nation. Lopi® heating appliances are designed and hand-assembled at our state-of-the-art factory in Mukilteo, Washington. We've learned and grown with every unit we've built over the years, but some things that haven't changed are the beauty of our stoves, performance you can trust, and our commitment to your satisfaction. Whether you are new to the family of Lopi® heating appliances or already a part of our family, we invite you take a look at our website. We know you'll find a Lopi®you're going to love!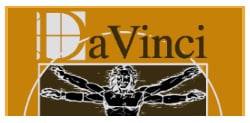 DaVinci Custom Fireplaces is a brand manufactured by Travis Industries Inc., the only large company to be fully privately funded in the hearth industry. The DaVinci brand brings a whole new concept to the emerging world of custom fireplaces. Between the logistical improvements over other current custom fireplaces, the safe-touch glass that doesn't require a barrier, and supplying fireplaces up to 20 feet long while shaped in a corner, these fireplaces are truly something you must see to believe. Drop by our Calgary Showroom, or one of our partner's showrooms across Alberta to see one for yourself.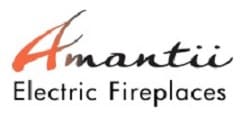 Amantii is a Canadian based company specializing in the design of electric fireplaces. With cutting edge display technologies, innovative product designs that allow for flush installations with a heater, and a variety of finishing options Amantii continues to improve on the functionality, look and style of their Electric Fireplaces.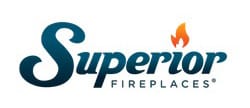 Superior Fireplaces is a new face for an old name in the Hearth Industry. Manufactured by Innovative Hearth Products, Superior is a combination of the best products from two very successful manufacturers: Lennox Hearth Products and FMI. With a full range of gas and wood fireplaces and stoves in many styles, Superior has found itself as a trusted standard for many home builders and renovators.


Sitting with your family, warm and snug beside a dancing fire, isn't that how you'd like to spend your winter evenings? At Blaze King Industries, we've shared that vision since 1977. And from the very beginning, we've focused on one simple idea: design super efficient, eco-friendly hearth products, and build them to last. Our growing selection of wood and gas burning freestanding stoves, and inserts are a tribute to good old-fashioned values like quality and safety.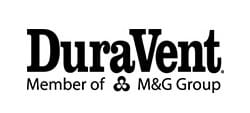 Duravent is a manufacturer of high-quality residential and commercial venting solutions. From direct venting for gas fireplaces, to high temperature single wall wood burning chimney, to large commercial piping, Duravent offers a complete selection of durable pipe for any application.

An Indiana based electronics manufacturer, Skytech System manufactures and tests high fidelity third party control systems for fireplaces.
Introducing the Marquis Collection, the latest in the evolution of the fireplace. This designer line features a trend-setting contemporary style that will suit both modern and classic interiors.
Backed by more than 35 years of Kingsman quality and craftsmanship, you'll love these European-inspired designs and enjoy the ultimate in flexibility that the Marquis Collection brings.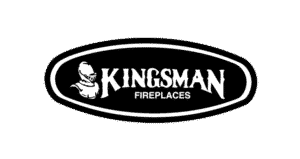 Russell Reyher made his first stove – a wood burning model, in 1976.It was sold under one of the best known and respected names in the industry at that time. In 1983 he pioneered a new line of gas fireplaces and freestanding stoves. It turned out to be an idea that was so ahead of its time, it was refused entry to the Hearth Products Association national show because gas appliances were not allowed entry. Who would have forecasted then that gas was to become the most popular of all fuel sources throughout the industry.

IronStrike manufactures industry-leading products that provide exceptional warmth, quality, and design. • A complete line of fireplace inserts and free-standing stoves for every style and budget. • Wood, gas, pellet and electric products in an array of designs, styles, and sizes • A diverse line of accessories and decorative options

Since it was created in 1983, Stûv * has focused its efforts on developing a contemporary approach to the fireplace. The simplicity and clean lines of Stûv's first fireplaces were the signature of the company's pure and minimalist approach, a philosophy that still prevails today.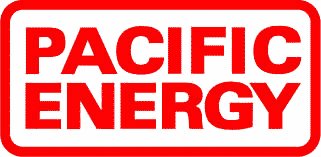 For over 40 years, our mission has been to design and develop clean burning, efficient wood and gas fueled heating solutions. We are relentless innovators, challenging conventions and overturning traditional heating assumptions – resulting in many of our inventions becoming industry standards throughout North America. Our dedicated team of engineers and craftspeople continuously improve our line-up of long-burning, environmentally-responsible wood stoves, inserts and fireplaces – and beautifully designed energy-efficient gas fireplaces. We are proud of what we do, and it shows.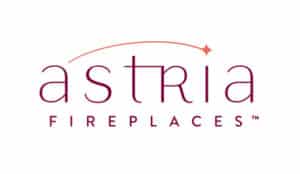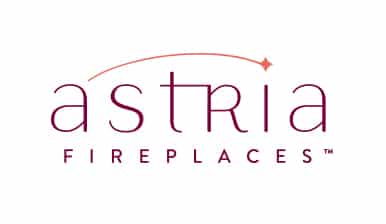 Astria manufactures fireplaces with sophisticated design and industry-leading quality and performance. Our full line of gas fireplaces, wood fireplaces, electric fireplaces, gas log sets, and chimneys are designed to complement and enhance the unique style of any room or outdoor space. Fill your home with warmth from an array of wood, gas, and electric hearth products available in various styles and sizes.

The Barbara Jean collection features an array of customizable outdoor fire stands, burners, tables and linear fireplaces that allow you to create an enticing ambiance for cocktail hour and al fresco dining on your patio or deck.
Crafted entirely in Canada, each Barbara Jean unit is built to the highest standards and made to last
Breaking the barriers of standard torch design, Travis Industries proudly unveils the Tempest Torch – a dramatic, decorative outdoor gas lamp. Created as an outdoor lighting furnishing for a wide array of exterior settings and applications, the Tempest Torch is designed to create the ultimate in lighting enhancement.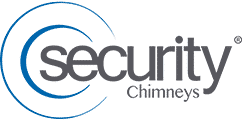 For 50 years, Security Chimneys International has built a reputation as one of the most trusted suppliers of quality chimneys in North America. Our dedication to total quality lives in the research and development of new products and services for the residential and commercial markets. With a 104,800-square-foot manufacturing facility in Laval, Quebec, we are fully equipped and accredited to certify that all our products are in accordance with UL and ULC standards.

Dimplex North America Limited is the world leader in electric heating, offering a wide range of residential, commercial and industrial products. The company's commitment to innovation has fostered outstanding product development and design excellence.
Redesigning fire, for more than 30 years, Ortal has been the world's premier designer and builder of high-quality contemporary frameless gas fireplaces. Ortal leads with meticulous attention to aesthetics and to developing exclusive fire technologies… Ortal has built its reputation on uncompromising quality of materials, finish, safety standards, ease of installation, selection and end-to-end service.
By design, all Urbana units are built to be installed as a Bay Fireplace. Every Urbana fireplace is designed with Double Glass Safety by using a second layer of glass for hot surface protection instead of a steel mesh alternative. With glass to glass assembly and Double Glass Safety, these units achieve unobstructed views from all angles. Creating a modern fireplace that is the perfect centerpiece for any home.
Selkirk Stone specializes in being a reliable manufactured stone supplier, and we always strive to showcase a reliable and affordable range of stone veneer products. All of our stonework is of the highest quality, and we are determined to stay ahead of the curve in a competitive market. We price our cultured options as affordably as possible for our customers, and we take pride in the quality materials we use for our stone selection. Our collection is meant to add instant beauty to any interior or exterior, and our professionals are there to help our customers every step of the way.