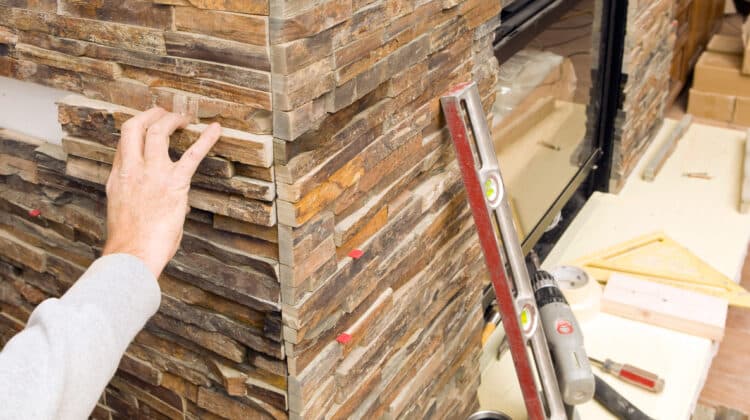 What To Expect From A Fireplace Installation Service In Calgary
Getting a new fireplace is exciting and is especially appealing as the weather gets cooler. Enjoying a hot beverage by the fire is a delightful way to spend cool fall evenings. First, however, you'll need to get your fireplace installed. Here's a look at what to expect during fireplace installation in Calgary.
4 Things To Expect During A Fireplace Installation in Calgary
Assessment Of Your Calgary Fireplace
The installation process begins before the actual installation does. A fireplace company evaluates your fireplace needs and desired location to determine its suitability. Next, you choose the type and design you want from the large selection of fireplaces in Calgary. You can also choose a type and design for your surround.
Construction of Your Fireplace in Calgary
The company can then build your fireplace according to the requirements. You also have the option of purchasing a model that's in stock if you find one that fits your needs and sense of style.
The Fireplace Installation
Installation day looks different depending on what type of fireplace you choose and the setup of your home. Electric fireplace installation in Calgary is usually quick and easy; sometimes it only takes a matter of minutes. Gas and wood-burning options require proper venting, which makes the installation process more complicated, but this varies too. Upgrading an existing fireplace is less involved than a new build. Regardless of the complexity of the installation, a professional company with a streamlined process helps minimize disturbance to your household.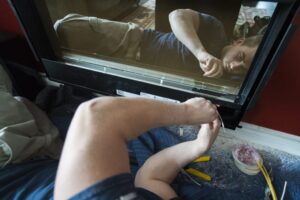 Clean Up After Fireplace Installation
The final step in the process is to clean up after the installation is complete. This attention to detail leaves you with nothing but a beautiful fireplace to enjoy.
No matter what fireplaces in Calgary you choose, a professional company makes the installation process hassle free and efficient. Add ambience to your home, and get ready to enjoy the changing weather by installing a fireplace.
TH Fireplaces is Alberta's premier fireplace installation and service company in Calgary and Canmore area. We carry only the best high-quality fireplaces and fireplace inserts that can perform in the most demanding conditions.
Questions or comments? Speak with our team today.
Calgary: (403) 287-3958 
[email protected] | https://thfireplaces.ca