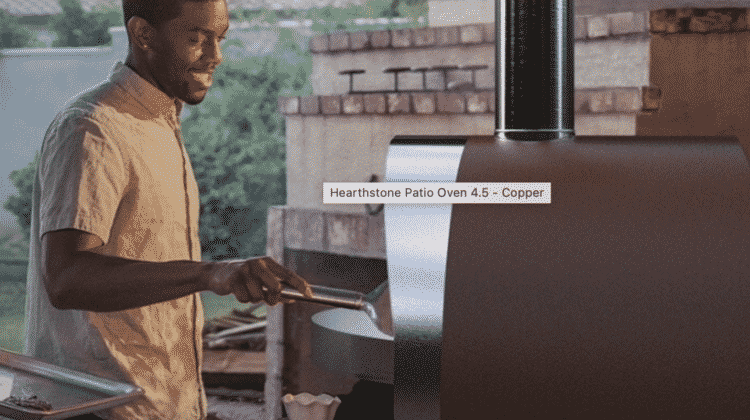 Outdoor Pizza Ovens For Calgary & Canmore
4 Reasons to Motivate You to Cook Outside (and 1 Bonus)
There was a time when we didn't spend so much time with our devices. Many of us have clear memories of playing in our backyard or just being outside around the house with our friends.
It shouldn't be surprising why many of us can recall those things. Many childhood memories are based on being outside, not in front of a screen.
There's so much joy being outside in nature, and that goes for all of us, no matter what age we are.
Another joyful memory we probably have is getting together with friends and family for meals. Great food and great company is something we naturally enjoy.
Eating and the outdoors …what if we combined them?
4 Reasons to Spend Time Cooking Outdoors
Outdoor living is healthy.
You may have read one of our earlier blog posts about the healthy benefits of being outside. If you haven't already, here's the link:
The quick summary? Being outside is a natural way for our bodies and minds to find some rest from a digital world.
Cooking outdoors is practical
Especially during the summer when we start to try staying cool, we think about the electricity it can take to run an air conditioner. It's a dilemma! How do we enjoy our favorite meals and reduce the costs of cooling a home heated from cooking?
The answer? Go outside! Especially in the summer, using an outdoor pizza oven can be a fun and practical way to beat the electricity bills.
Outdoor cooking is fun
Speaking of fun, there's just something about preparing and cooking food outdoors.
Including friends and family can make cooking go from a chore to recreation! While the sun slowly sets, enjoy great conversation with the sizzle and aroma of food in the air.
Outdoor cooking has value
There are plenty of upgrades to make your home more valuable. A way to cook outside is a particularly unique home upgrade that adds to your investment. For example, a pizza oven can become the focal point of a backyard setting and add value to the home itself.
How to Enjoy Cooking Outdoors – Pizza Oven!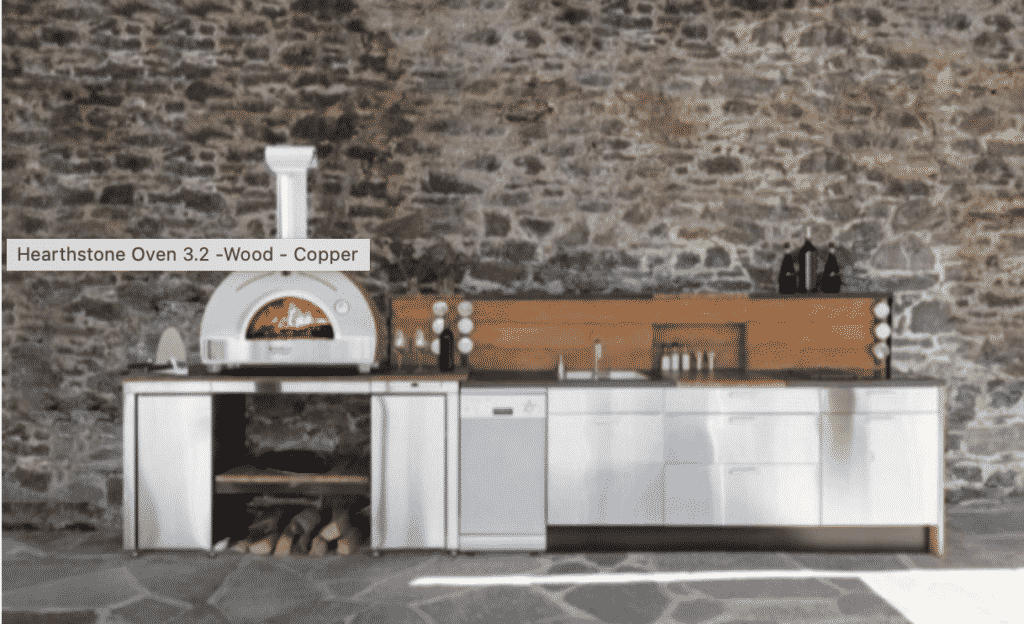 You may have noticed that we've mentioned pizza ovens several times. That's no accident; outdoor pizza ovens have a special place in our hearts for creating those outdoor living memories we were talking about.
Preparing a homemade pizza is fun in itself, but cooking it outdoors in your own pizza oven is on another level entirely.
Many note that cooking pizza in a wood-burning oven adds a very distinct flavor. There's also something about outdoor pizza ovens that make people want to join in the fun of making their own pizza.
Not a big pizza fan?
Don't let the name fool you! A brick wood-fired oven will rival any regular oven or grill for many foods like fish, stews, meats and breads. Think about all the meal possibilities! Roasted summer vegetables, seasoned potato chips, burnt basque cheesecake…
We're happy to get the word out there: we were made to be outside! Take back outdoor living with something as simple as a pizza oven. Get outside, spend time with your loved ones, and make those lasting memories!
If you would live to see the latest in outdoor pizza ovens please visit our outdoor show room at 5308 4 St SE Calgary, AB T2H 1K5.
Also visit our online store for more outdoor living ideas.
As always follow us on instagram for the latest in outdoor living products.