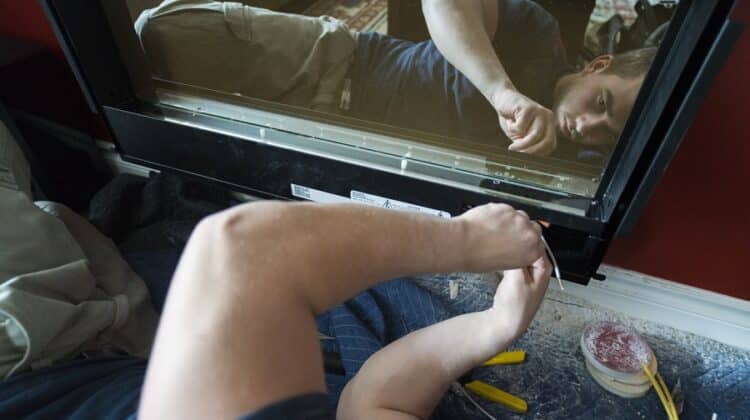 Fireplace Parts And Repair
Enjoying your fireplace during a cold wintery night is something special. Memories are made around the fireplace with family and friends, stories are told, and laughter and joy resound.
That's why it's sad when our favourite room doesn't have a working fireplace. So what should we do if our fireplace quits working or doesn't seem to be working as it once did?
Know your fireplace
Understanding which type of fireplace you have will come in handy when the need arises to repair and service the unit. Often the fireplace name tag and service manual can sometimes be relocated inside the fireplace door or possibly on the front of the unit itself. Likewise, many realtors will provide you with manuals for all of your home appliances.
What could be wrong
Like all of the appliances in your home, fireplaces are sophisticated machines. Some of the most common causes of poor fireplace performance can usually be sorted out with an annual fireplace service. These services clean your fireplace from the inside out and can diagnose problems before they arise. So before you start tearing your fireplace apart, we recommend you call the professionals for a quick, inexpensive fireplace service.
From our experience, there are a few common parts that can fail in your gas fireplace. These include the gas regulating valve, the thermocouple and or the thermopile. For wood fireplaces, the issue is usually related to the blower.
If your fireplace turns on for a little while and then turns itself off, this could be caused by a defective thermocouple or thermopile.
Calgary Fireplace Parts and Repair
Regardless of the problem, sourcing the correct parts for your fireplace can be easy and painless—TH Fireplaces stocks and supplies parts for all types of fireplaces. We don't just supply the parts; our technicians will come out and repair your fireplace with a simple call.
If you have any questions regarding fireplace parts or repair, don't hesitate to contact TH Fireplaces today.
Visit us at thfireplaces.ca or follow us on Facebook and Instagram.