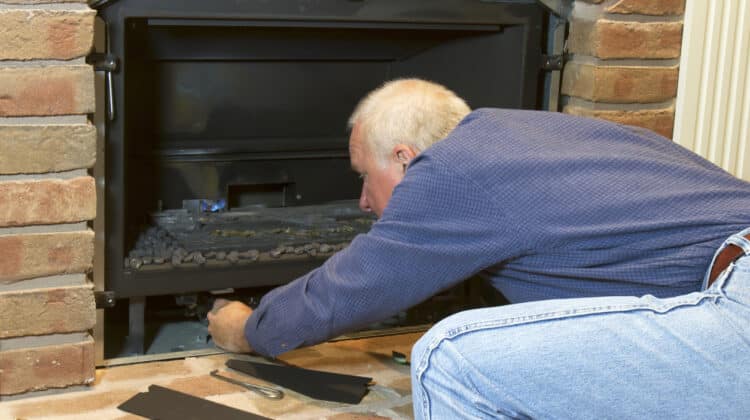 Why You Should Get Your Fireplace Serviced Before Winter Starts
Few things are as cozy as curling up by a fire on a cold winter night. Get ready to enjoy the warmth and glow of your fireplace by having it serviced. Annual inspections are important for all types of fireplaces, including gas ones that burn more efficiently than wood ones. But you should always schedule fireplace services in Calgary checked before winter starts, and why's here: 
Clean Up the Gunk 
Burning fuel produces debris that can collect in the fireplace, chimney, vents, and flue. This must be removed regularly to promote airflow and eliminate unpleasant odours. Deteriorating logs, ash, and residue are a few of the things that can build up inside a fireplace. Fireplace services in Calgary include a cleaning that removes all of this gunk and debris.
Check for Damage 
Another important part of fireplace services is the inspection performed by the technician. Fireplaces work hard with every fire and can suffer damage over time. Depending on the type of fireplace you have, the technician will inspect the exterior, interior, glass, framework, damper, valves, connections, and vents. They'll check for dents and other signs of wear and tear as well as more serious damage. Keeping your fireplace in good condition with routine repairs as necessary can help you get the most use and enjoyment out of the unit.
Catch Small Problems Early 
It's easy to miss small problems with your fireplace; many of them aren't noticeable until they become bigger issues. This is another reason that regular fireplace services in Calgary are a good idea. They can uncover hidden problems so you can deal with them while they are easier to repair, instead of unknowingly making the damage worse while you appreciate those winter fires.
Fireplace services help keep your fireplace in great condition so you can enjoy it all winter.
TH Fireplaces is Alberta's premier fireplace installation and service company in Calgary and Canmore area. We carry only the best high-quality fireplaces and fireplace inserts that can perform in the most demanding conditions.
Questions or comments? Speak with our team today.
Calgary: (403) 287-3958
[email protected] | https://thfireplaces.ca