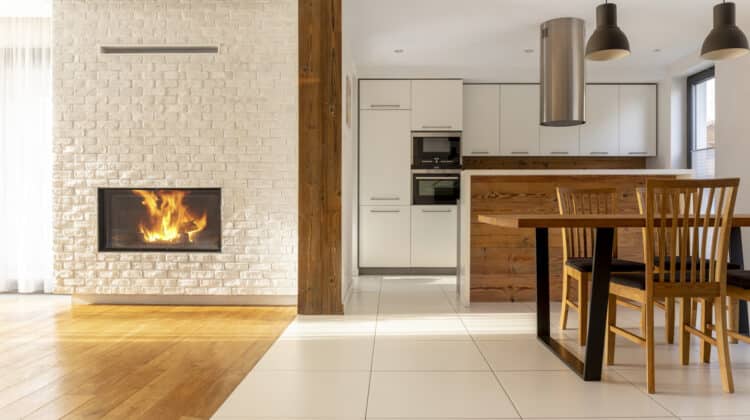 Interesting Places To Install A Fireplace In Your Calgary Home
Fireplaces add warmth and ambience that's hard to beat. It's traditional to have a fireplace in the living room, but why stop there? With the beautiful electric fireplaces available now it's easy to add a cozy touch or a stunning centrepiece to just about any room in your home. Looking for inspiration? Check out these fun and interesting ideas for installing fireplaces in Calgary.
A Calgary Fireplace in the Dining Room
People love to gather around food, so why not make the space even more inviting with a fireplace installation company? Add a gorgeous fireplace to your dining room, and enjoy family dinners, entertaining friends, and hosting parties with a special touch.
Choose A Fireplace Installation for the Kitchen
The kitchen is commonly known as the heart of the home. Make time spent in the kitchen more enjoyable and relaxing with a fireplace. The warm glow of a fire creates a pleasant atmosphere for all the things you do in the kitchen, from meal prep to socializing.
Fireplaces under the TV
Wondering how to make a fireplace the centrepiece of the living room while keeping the TV in a prime location for watching your favourite shows and movies? Try having a fireplace installation company set up your fireplace as the focal point of the room, then mount the TV above it. This offers a dramatic finish that showcases your fireplace.
Fireplace Installation in the Bathroom
For an option that's really out of the box, ask the fireplace installation company to put your new fireplace in the bathroom. This creates the ultimate luxurious spa experience. Just picture yourself enjoying the sights and sounds of a fire while soaking in a hot, relaxing bath.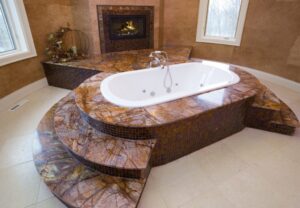 Fireplaces in Calgary boost the ambience of any space. Get creative with placement, and enjoy the beauty and warmth of fireplaces throughout your home.
TH Fireplaces is Alberta's premier fireplace installers and fireplace maintenance company in Calgary and Canmore area. We carry only the best high-quality fireplaces and fireplace inserts that can perform in the most demanding conditions.
Questions or comments? Speak with our team today.
Calgary: (403) 287-3958
[email protected] | https://thfireplaces.ca