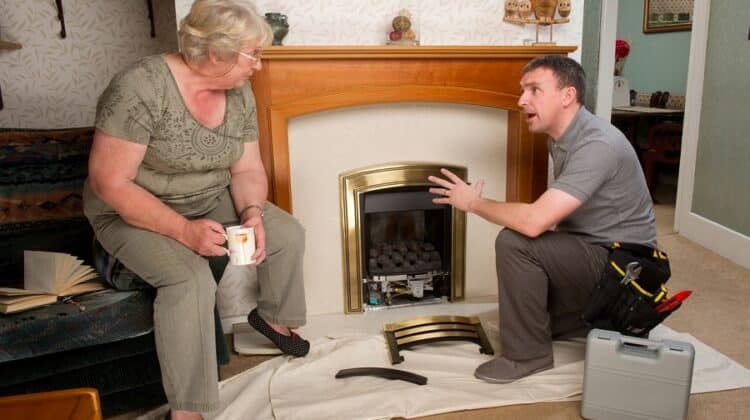 Why You Need Fireplace Services In Calgary
If there is one thing that the people in Calgary always need its fireplace services. When it comes to dealing with the cold, harsh winters, people want to make sure they can cozy-up next to their fireplaces. So the need for fireplace services in Calgary has never been higher – and here is why!
Get Your Fireplace Serviced
Whether you have a gas or electric fireplace, you have to make sure that it works correctly, and is fully secure in your home. The last thing you want is for your fireplace to leak gas or have a power outage. That is why you should look towards getting your fireplace serviced by a professional. They will take a look to make sure it works effectively and is safe in your home.
Make Any Fireplace Repairs If Needed
Unfortunately, fireplaces in Calgary get damaged like anything else. If you are noticing issues that your fireplace is not working as well as it should be, the chances are that some repairs will be required. The professionals will evaluate its condition, make any necessary repairs and test it out before leaving you to enjoy it!
A Range Of New Gas & Electric Fireplaces To Choose From
If you are looking to update or install a new fireplace in your Calgary home, there is a considerable range from you to choose. There are a wealth of styles and designs in both electric and gas fireplaces. Both gas and electric have different pros and cons, but they function in the same way. In terms of style, it all comes to what you want for your home and how it fits in with your decor.
Get Fireplace Installation Services
Naturally, when it comes to getting a new fireplace in your home, you will have to get the professional to install it as well. Thankfully, fireplace installation is a viable service for many homeowners. The installers will conduct all aspects of the process, from the measurements to the testing at the end. From the start to the end, they will be by your side to deliver the best fireplace installation service.
TH Fireplaces is Alberta's premier fireplace installation and service company. We carry the only the best high-quality fireplaces that can perform in the most demanding conditions.
Questions or comments? Speak with our team today.
Calgary: (403) 287-3958 |
[email protected] | https://iku.2e6.myftpupload.com