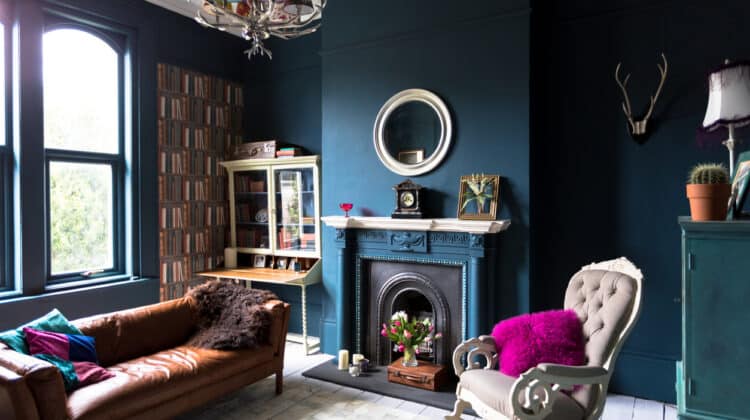 Mantel Ideas to Create The Perfect Fireplace for the Winter
Winter is the perfect time to snuggle up in front of your fireplace with a hot beverage. Make the space more inviting by giving the mantel some attention. Check out these mantel ideas for cozy fireplace inspiration.
Put a Mirror Above Your Fireplace
Help your space feel cozy without feeling cramped by hanging a mirror above the mantel. Mirrors help open up a room and create the illusion of more space. A paned mirror above an electric fireplace works well as a stand-alone piece, or try pairing it with candles or other simple decorations.
Try Hanging a Statement Art Piece Above an Electric Fireplace
Art is a great way to add interest to a room. Hanging a statement piece above gas fireplaces makes that area the focal point of the room. Large, unique pieces are great for this application; let it shine alone or pair it with a few small pieces.
Organized Overflow Over Fireplaces
A full mantel can be equally compelling when the items come together to represent your personal style. The mantel above gas fireplaces is a great spot for unique pieces with a story behind them; use things that are a variety of heights for interest, and be sure to include some tall pieces. Try choosing a colour scheme and mirroring the items on either side of the electric fireplace to create a cohesive look.
A Pop of Colour During Fireplace Installation
Colour highlights a space and gives it its own feel, so make your fireplace stand out by giving it a pop of colour. Adding colour during a fireplace installation is ideal, but you can also paint the area above or behind the mantel later. Choose a colour that's used elsewhere in the room to bring everything together.
Fireplaces draw the eye and create a warm, cozy atmosphere in any room. Highlight yours with these mantel ideas.
TH Fireplaces is Alberta's premier fireplace installation and service company. We carry the only the best high-quality fireplaces that can perform in the most demanding conditions.
Questions or comments? Speak with our team today.
Calgary: (403) 287-3958 |
[email protected] | https://thfireplaces.ca