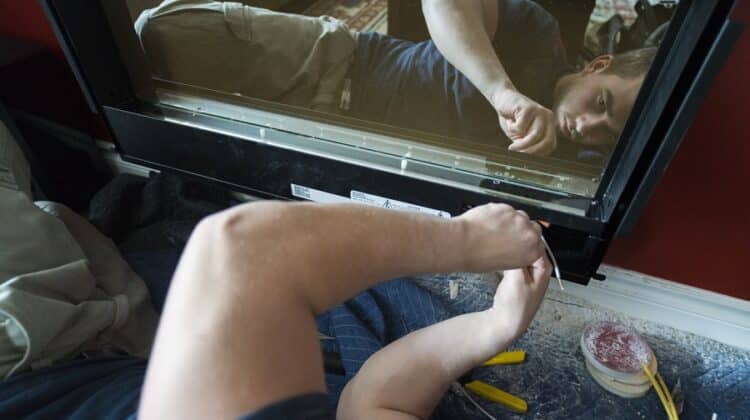 Questions To Ask A Fireplace Installer
When it comes to getting a fireplace installed in your home, the more information you have, the better off you will be when it comes to the installation process. Asking the right questions are vital and this blog post has them for you.
Five Essentials Questions To Ask Your Calgary Fireplace Installer
How much will the installation cost?




There is no set cost for installing a fireplace because of a range of different factors, such as the size of the fireplace, the design, the structure of your home and space required. You will have to speak to your

fireplace installation company

to get the full details on what it will cost you.

How long does it take to install the fireplace?




Much like installation costs, how long it takes to install a fireplace varies. It depends on the type of fireplace you are installing, the design of your home, the space you have available, as well as the process itself. You also have to account if any mistakes happen along the way.

What fireplace will work for my home?




There are a lot of fireplaces that are available for your home, namely gas and

electric fireplaces

. But works for your home? As well as helping you get your model installed in your home, the fireplace installers have an eye for design to see what works for your home in terms of style. More so, they can provide you with insider information on which fireplace will work better in your home in terms of installing and long-term expenditure.

Are you experienced in installing designer fireplaces?




The more experience the

fireplace installer

has, the better off they will be in terms of installing it into your home. So you should ask them about their experience, and to back them up, ask if they have any references or referrals that they can offer you to prove their work.

Do I get any guarantees?




You want to know once your fireplace is installed, that if anything goes wrong with it, you will get guarantees of repair. The last thing you want is to find out that you are not covered if something goes wrong. Guarantees and warranties are essential so ask your

fireplace installer

.
TH Fireplaces is Alberta's premier fireplace installation and service company. We carry only the best high-quality fireplaces that can perform in the most demanding conditions.
Questions or comments? Speak with our team today.
Calgary: (403) 287-3958
[email protected] | https://thfireplaces.ca