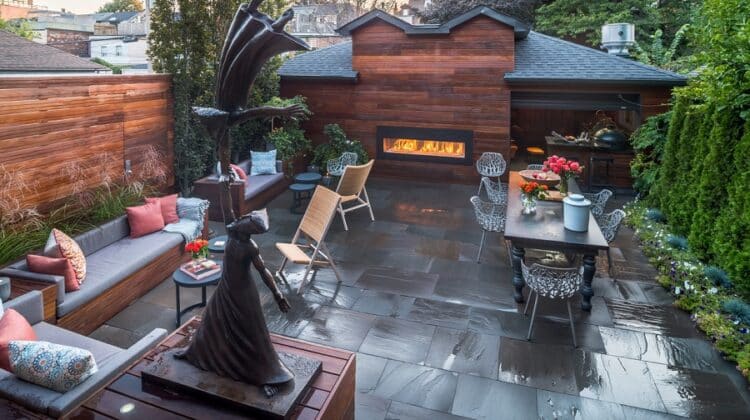 4 Reasons To Install An Outdoor Fireplace
With summer around the corner, there is nothing more exciting than being outdoors with family and friends. Having an engaging focal point in your backyard can do wonders for you and your guests, but if you don't have that spot, how do you get one?
You get an outdoor fireplace installed in your home. And if you need more convincing, we have a few reasons to change your mind.
4 Reasons To Get An Outdoor Fireplace In Calgary
Increase The Value Of Your Property




While an outdoor fireplace might seem costly to install at first, it is a worthwhile investment because it will go straight into the value of the property. An outdoor fireplace is looked on kindly by investors and buyers because of all the quality and benefits. If you are concerned about spending the money on the product and the

fireplace installation company

, don't worry, it will come right back into the value of your home.

Creates An Engaging Outdoor Experience




Fires in controlled environment outdoors always create a calming and relaxing atmosphere. It is why people love to have bonfires around camping sites; it is a warm focal point that brings people together. An

outdoor fireplace

can do that for your backyard. Installing one will make your garden a welcoming place to hang out and relax with family and friends.

Extends Your Outdoor Season




In Calgary, winter comes thick and fast, so you have to enjoy summer, spring and autumn as much as possible. Having a fireplace installed in your backyard will help extend your outdoor season deeper into winter.

Provides A Focal Point In Your Backyard




An

outdoor fireplace

gives your landscape a structure and design to build around. It creates a focal point to create your landscaping designs around and ensuring that it all flows together. With so many styles and options out there, you will have a choice to decide how you would like your outdoor fireplace to fit in with the rest of your backyard's design.
Outdoor Fireplaces In Calgary Are Readily Available
If you want to enjoy all the benefits that come with an outdoor fireplace, reach out and speak to your Calgary fireplace services expert. With their wealth of experience and passionate knowledge, they can help you with all the outdoor and fireplace installation questions.
TH Fireplaces is Alberta's premier fireplace installation and service company. We carry only the best high-quality fireplaces that can perform in the most demanding conditions.
Questions or comments? Speak with our team today.
Calgary: (403) 287-3958
[email protected] | https://thfireplaces.ca