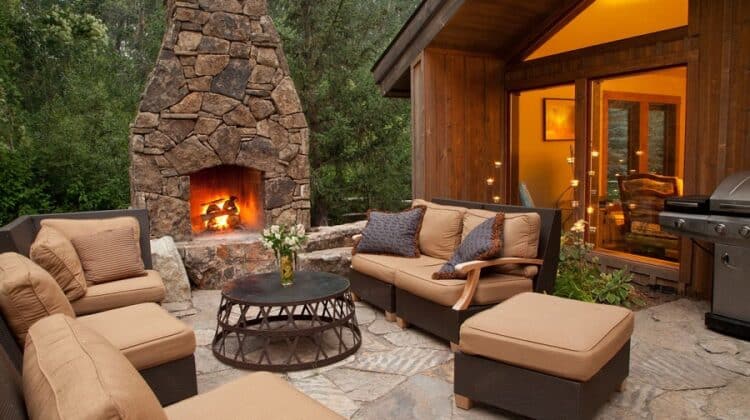 How to Design the Perfect Outdoor Fireplace
Looking to add a welcoming, warm focal point to your backyard? An outdoor fireplace is a great addition and creates a wonderful environment for relaxing, entertaining and enjoying an evening outside. Design a perfect outdoor fireplace with these tips.
Choose a Location for Calgary Fireplaces
The first thing to think about when designing an outdoor fireplace is where you want to put it. Electric fireplaces create a focal point so plan to install them in an area that can handle a lot of traffic. Some possible locations include on a patio or deck, adjacent to your home, or in a separate seating area.
Consider the Size of Electric Fireplaces
The size of Calgary fireplaces is also important to consider. Once you decide on a location, it's time to think about size: choose a size that fits well in the area you've chosen. Think about the size of your overall outdoor space as well.
Think about the Type of Fireplaces
There are many suitable types of fireplaces for backyard areas. You can choose wood burning, gas, or electric fireplaces.
Develop a Fireplace Style
Do you want a built-in style with a fireplace attached to an outside wall or a freestanding fireplace? A prefabricated exterior or a blank slate? A portable unit? Answering these questions can help you narrow down the style of your outdoor fireplace. You'll also want to think about the type of material you want; brick, stone, glass, and marble are a few popular choices for Calgary fireplaces.
Explore Your Options with a Fireplace Installation Company
Once you have an idea what you're looking for, talk to a fireplace installation company about your options. They can help you choose an ideal design for your space.
Work with a fireplace installation company to add warmth and ambiance to your backyard with an outdoor fireplace.
TH Fireplaces is Alberta's premier fireplace installation and service company. We carry the only the best high-quality fireplaces that can perform in the most demanding conditions.

Questions or comments? Speak with our team today.

Calgary: (403) 287-3958 
[email protected] | https://thfireplaces.ca