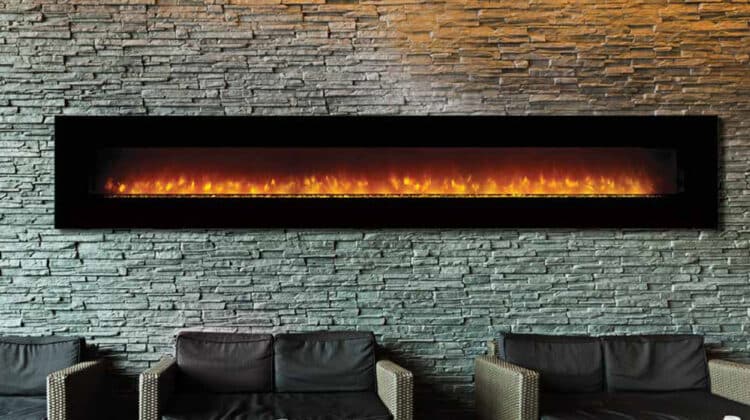 Top 5 Benefits of an Electric Fireplace Insert
Curling up in front of a warm fire on a cold winter night is hard to beat. Electric fireplaces make it simple to enjoy the warmth and beauty of a fire without the hassle, mess, and expense of a wood or gas fireplace. If you're thinking about installing a fireplace in your home, check out these five benefits of having an electric fireplace in your home.
Environmentally Friendly Calgary Fireplaces
Electric fireplaces use less energy and materials to create heat. Choosing an electric unit means you are helping the environment by not burning natural resources or releasing harmful gasses into the air.
Minimal Fireplace Installation
A traditional fireplace installation takes a lot of time, planning, and money to complete. You're also limited to certain locations because it needs a chimney. Fireplace installation is simple if you choose electric. This hassle free solution lets you enjoy a fireplace sooner.
Cost Effective Electric Fireplaces
With gas or wood fireplaces, up to 50 percent of the heat is lost to the atmosphere. Plus, you'll need to continue to buy fuel to burn. On the other hand, electric Calgary fireplaces waste very little energy when producing heat and don't require any fuel.
Electric Fireplaces Give You Options
Finding something that fits with the style of your home is important, which is why there are so many electric fireplace options available. They come in a variety of styles and colours so you can get the right insert for your home.
An Electric Fireplace is Easy to Use
It doesn't get much easier than pushing a button to start a fire in your fireplace. Electric fireplaces just need an outlet to bring you the warmth and ambience of a fire.
These benefits make it easy to see why electric fireplaces are a great way to stay warm.
---
TH Fireplaces offers a wide selection of fireplaces to suit every home and decor style.
TH Fireplaces is Alberta's premiere fireplace installation and service company. We carry the only the best high quality fireplaces that can perform in the most demanding conditions.
Questions or comments? Speak with our team today.
Calgary: (403) 287-3958
[email protected] | https://thfireplaces.ca